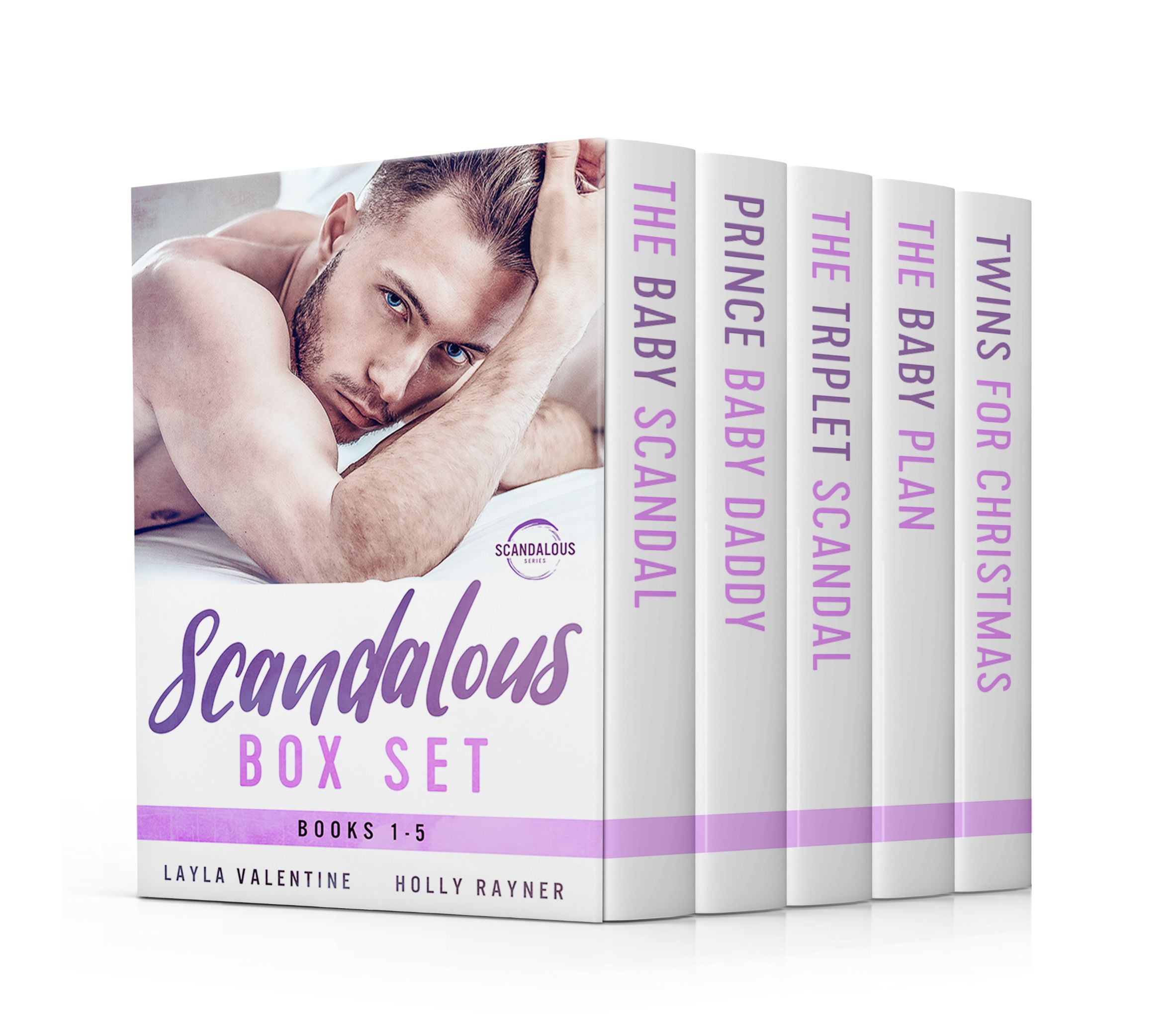 Published:

November 18, 2019
Buy on Amazon.com
Buy on Amazon.co.uk
A sizzling 5 book box set of scandalous romance novels…
This is a red-hot romance boxed set from Layla Valentine and Holly Rayner. Packed with five enticing tales of ever scandalous, sometimes secret babies, and the hot-as-all-heck fathers-to-be who have them. Each one is a scandalous journey, with an HEA guaranteed!
The Baby Scandal:
He may be worth billions, but the secret I'm holding onto?
One very scandalous, immeasurably precious, unborn baby…
Prince Baby Daddy:
He's the playboy prince, who always gets anything – and anyone – he wants
The one thing he didn't want is a baby!
The Triplet Scandal:
I thought it would be so simple,
Marry the boss I hate, and watch my money problems melt away,
But now I've got one big billionaire problem,
And three tiny triplets on the way!
The Baby Plan:
He's the bad boy who saved my life and swept me off my feet,
He warned me not to fall for him, but I went ahead and did it anyway,
Ten years on he's back in my life, and he's got a plan…
Twins For Christmas:
The most wonderful time of the year just got scandalous.
I'm giving the biggest gift imaginable…
Two adorable Christmas babies,
For my billionaire boss!