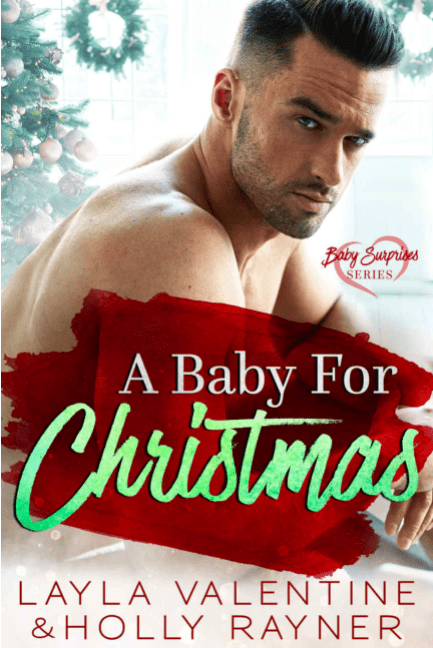 Published:

November 26, 2018
Buy on Amazon.com
Buy on Amazon.co.uk
Christmas in New York—it's the most wonderful time of the year, right?
Shayla Zielinski doesn't think so. Orphaned as a young child, her happy holiday memories are few and far between, and her usual tactic, come December time, is to hunker down and wait for the season of goodwill to blow over.
That is, until she meets Colton Cooper.
The gorgeous, Christmas-loving billionaire bursts into her life like a gleeful blizzard of holiday cheer. Shayla's warned not to get involved; men like him don't play by the rules—Santa suits or not—but it's not long before he's breaking down her Scrooge-like defenses. As the countdown to the holidays begins, he sets out to convince her that it's possible to have a truly merry, very steamy Christmas!
No sooner has the New Year begun, however, the billionaire shows his true colors—only for Shayla to discover that their antics under the mistletoe had some very real consequences: she's pregnant, with his baby!
Unwilling to stake her hopes on a man who's already betrayed her, Shayla resolves to raise their baby on her own. It's only months later that she discovers that there may be more to Colton's betrayal than meets the eye…
Colton Cooper is going to get his Christmas surprise a year late. Can the two lovers reunite, and learn the true meaning of Christmas, after all?
A Baby For Christmas is the second book of the Baby Surprises series.