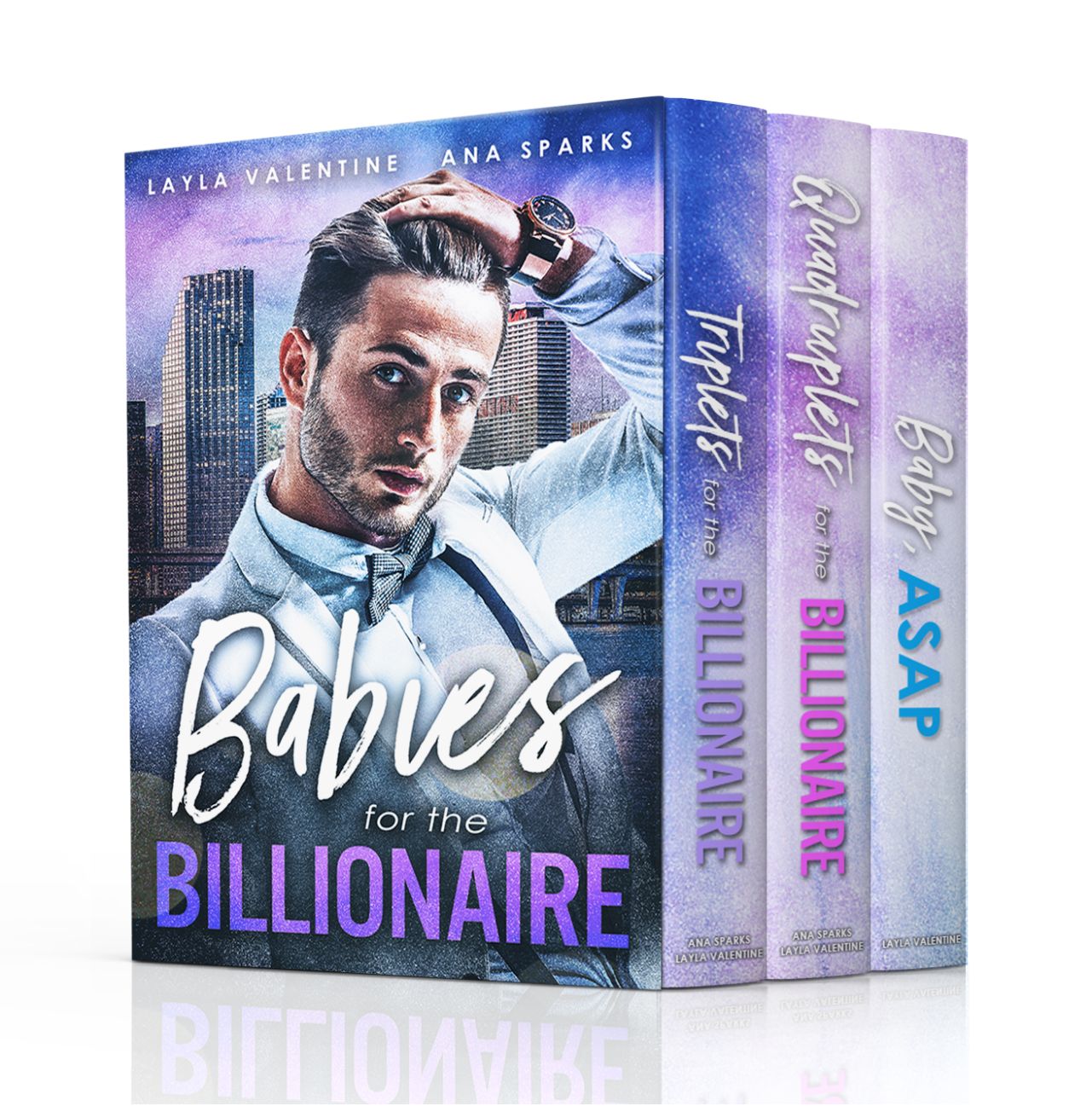 Published:

November 6, 2017
Buy on Amazon.com
Buy on Amazon.co.uk
Three irresistible billionaires.
Three new families
EIGHT new babies?
This is a box-set of all three full-length billionaire/surprise baby romances in Ana Sparks' and Layla Valentine's Babies for the Billionaire series!
Triplets for the Billionaire:
One salacious offer.
Two lustful lovers.
Three adorable babies.
This gorgeous billionaire is about to find out he's got a big, big family on the way…
Quadruplets for the Billionaire:
It seemed like the perfect solution
Test out the company's new fertility drug
And have the boss's baby, just like we agreed
We just didn't plan on having quadruplets!
Baby, ASAP:
He needs a baby, ASAP.
She wants to be a mom more than anything.
Making a deal is the easy part.
Making a baby is about to get a lot more complicated…
All three books contain guaranteed HEAs, and spicy love scenes.