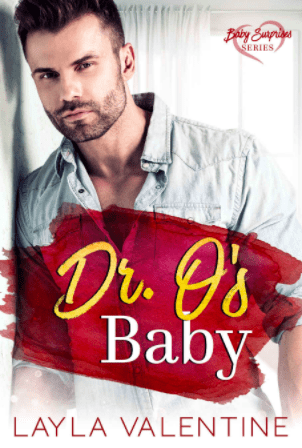 Published:

February 27, 2019
Buy on Amazon.com
Buy on Amazon.co.uk
They had an arrangement for one night only,
But now, this committed bachelor has a surprise in store.
His own gorgeously perfect, perfectly accidental baby…
HIM:
They call me the O doctor.
I know what women want, and I know how to give it to them.
But this girl? She's different.
Sweet yet sultry, innocent and daring, in all the right ways…
So when she says she didn't mean to book my services, I offer her a freebie instead.
I'm gonna do what other men have failed at,
I'm gonna make her see stars…
HER
The elusive 'O.'
I've tried, don't get me wrong,
But no man has ever quite got me there.
So when I saw that this guy comes with a guarantee,
I hired him, for one night only.
I thought we could keep things professional,
I wasn't expecting to get pregnant with his baby!
Dr. O's Baby is the fifth book in the Baby Surprises series.