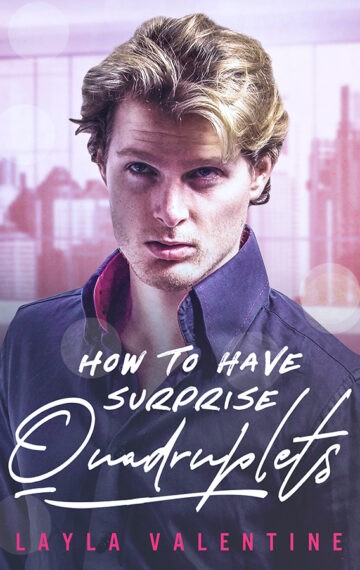 Published:

January 10, 2020
Buy on Amazon.com
Buy on Amazon.co.uk
He's the red-hot rockstar with a secret
Even if he doesn't know it yet…
I've got a shocking surprise for him
Quadruplets, and they're his!
I'm a model, top of the catwalk, and top of my game
So why do I feel like I'd prefer to be elsewhere?
Photography is my passion, and I've just found the perfect thing to photograph…
Rian Cassady, rock god among men
And I'm ready to worship him, alright
We hit it off immediately,
And that's before I'd even found out about his fake 'showmance' girlfriend…
Only now the fun's about to stop
I've got a surprise for my rockstar lover
Four inconvenient, adorable, beautiful babies…
SURPRISE!
How To Have Surprise Quadruplets is the second book in the How To… series from Layla Valentine.