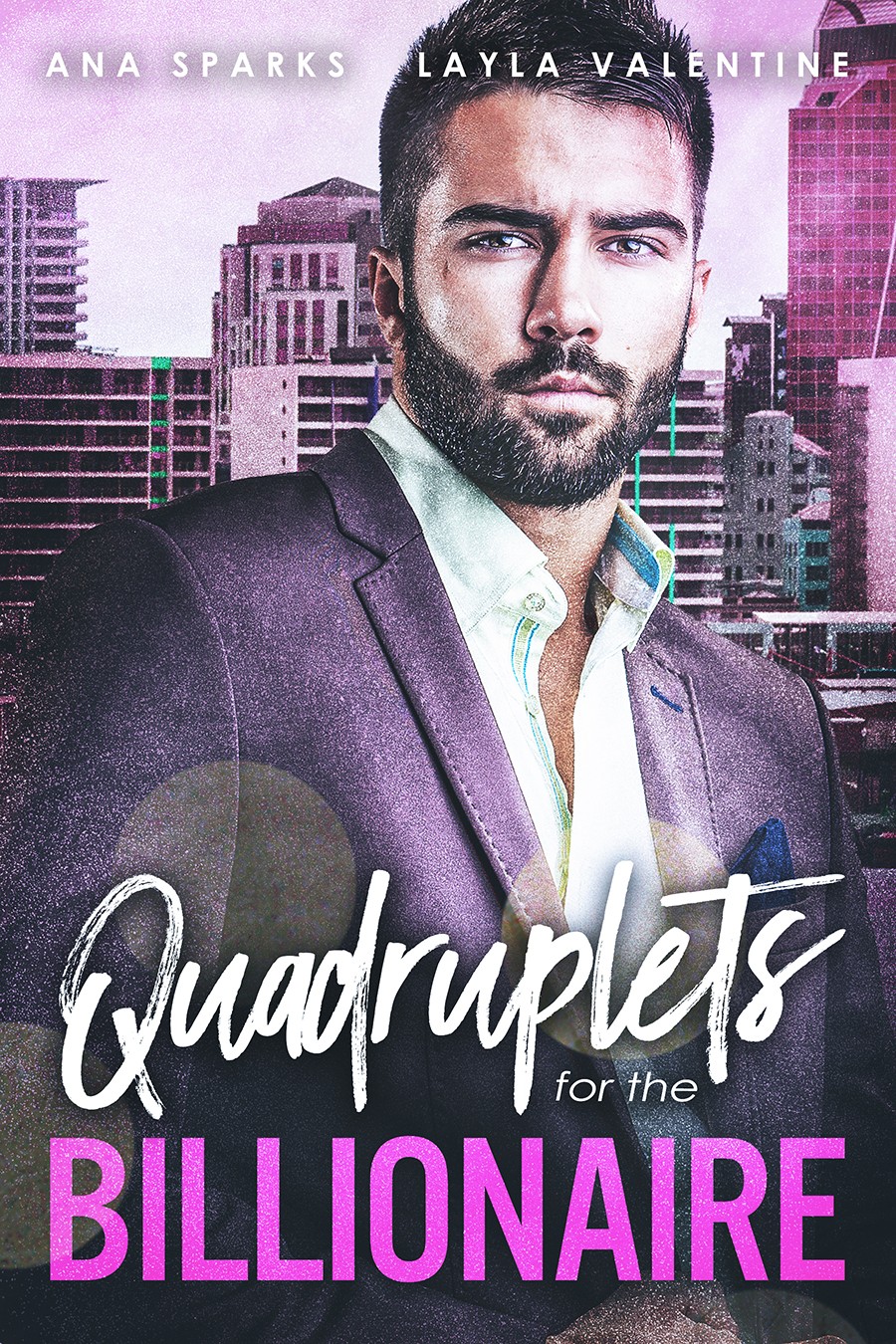 Published:

October 18, 2017
Buy on Amazon.com
Buy on Amazon.co.uk
It seemed like the perfect solution
Test out the company's new fertility drug
And have the boss's baby, just like we agreed
We just didn't plan on having quadruplets!
Ashley:
We both wanted a baby.
Jensen, gorgeous hunk and billionaire boss,
And me, his smitten secretary.
We tried to keep things casual.
But I messed up.
I snuck into the lab and took a secret, untested fertility drug.
And now I'm pregnant with not one, not two, not three,
But four of Jensen's babies!
Jensen:
It was set to be the perfect arrangement.
An heir for my business empire, to a mother I could trust.
But I'm not a man who likes to wait around,
And with a new fertility treatment at my fingertips
I saw no wrong in hurrying things along a little.
Little did I know that Ashley had the same idea,
And me and my sweet secretary ended up doubling the dose
And quadrupling our little family…
This is a full-length romance, with steamy love scenes, a beautiful HEA and utterly no cliffhangers.
This is the second book in the Babies for the Billionaire series.