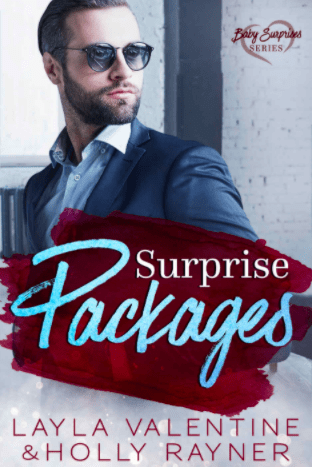 Buy on Amazon.com
Buy on Amazon.co.uk
It was meant to be a one-night deal,
But soon, two royal babies will be born.
This time, good things will come in surprise packages…
HER:
I'm not a princess; I just play one on TV.
I never expected to meet actual royalty,
Even less to take them to bed…
Well, one night was all it took
I'm pregnant, with not one, but two of his babies—
Two tiny, adorable royal scandals!
HIM:
She ran out of a party and into my arms,
She'd never met a real prince before,
And after the night we had, she'll never meet another quite like me.
I tried to cut it off after one perfect night, to leave her wanting more,
But six weeks later, she tells me she has a surprise for me.
Looks like I left more than just a good impression,
I'm going to be a father,
To twins!
This is the sixth book in the Baby Surprises series.