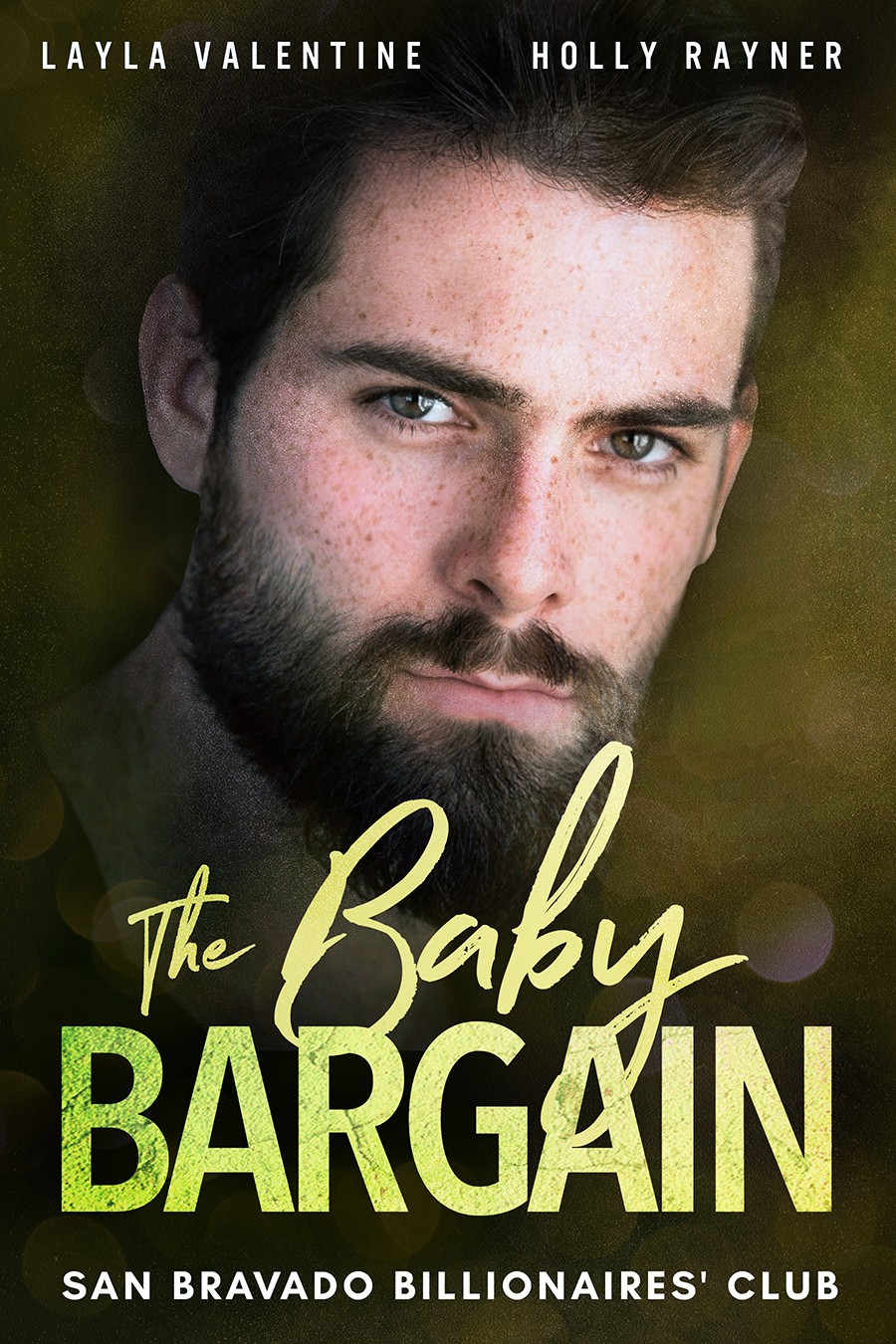 Published:

April 27, 2018
Buy on Amazon.com
Buy on Amazon.co.uk
The billionaire needs a baby.
He's about to get a whole new family instead…
Harley
San Bravado is a beautiful place… if you can afford it.
The billionaires' playground isn't so sweet to single moms,
But boy, am I making it work.
My boss is a smoking hot billionaire with a bad reputation.
I don't know whether it's the toned arms or those caramel eyes
But I just agreed to let him use my baby in his new commercial.
And make him look like the warm, wholesome family man we all know he isn't.
He wants to take me out,
A chance to meet the man behind the reputation, he says.
Who am I to say no to a date with a billionaire?
Oh yes, this mama's still got it.
Ashton
Harley Phillips
She's gorgeous, witty, works harder than I do
And she thinks I'm a monster
I know I shouldn't do the dirty with my employees
But there's something about this girl that makes me want to change her mind…
The Baby Bargain is the third book in the San Bravado Billionaires' Club series.