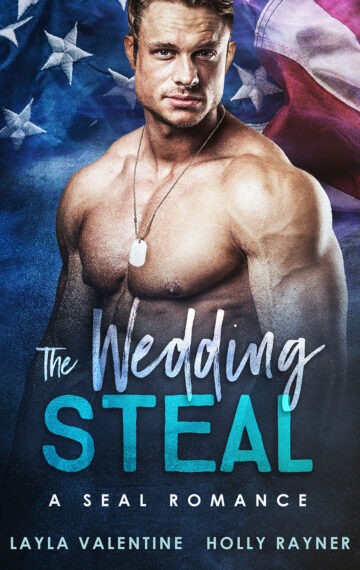 Published:

February 3, 2019
Buy on Amazon.com
Buy on Amazon.co.uk
"He kidnapped me on the eve of my cousin's wedding,
And now he's the only one who can protect me…"
HER:
I've been to a few bad parties, but this is the first one that ended in me getting kidnapped!
My hot-as-hell captor tells me he used to be a SEAL, that he'll make sure no-one hurts me…
Would you trust a guy who just abducted you, ripped body and soulful green eyes aside?
He came here to steal the bride,
But he got me, the bridesmaid, instead.
And now we're both on the run.
HIM:
I served my country, but now I'm working for the mob.
And instead of saving women, I'm being hired to kidnap them.
It doesn't feel good, but in my line of work there's only one way out.
I just didn't expect to fall for the girl I'm being paid to steal.
I'm gonna make this my last job, and damn the consequences.
If they want her, they've got to get through me first…
The Wedding Steal is the seventh book in the Once a SEAL, always a SEAL series.