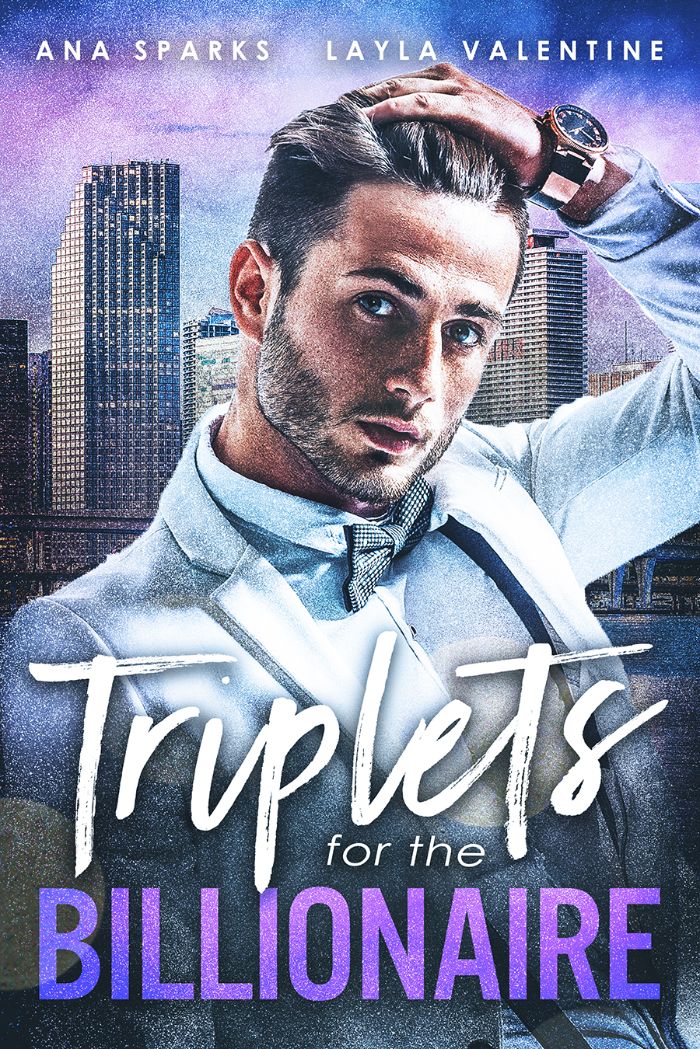 Published:

September 13, 2017
Buy on Amazon.com
Buy on Amazon.co.uk
One salacious offer.
Two lustful lovers.
Three adorable babies.
This gorgeous billionaire is about to find out he's got a big, big family on the way…
Her:
I can't believe I got so lucky.
Answering an ad for a 'discreet' maid led me right to him,
Dillon Bradshaw, the ruthless CEO who ruined my life.
And I could finally get my revenge.
Well he had another surprise for me:
He might have laid me off once,
But this time he wanted to lay me!
Him:
I've always wanted an heir.
And this sexy maid seems like the perfect candidate.
I made her an offer she couldn't refuse,
One million dollars for one baby.
No strings attached.
Well now she's pregnant, and she's telling me they're mine…
All three of them!
Triplets For The Billionaire is a full-length romance, with steamy love scenes, a beautiful HEA and utterly no cliffhangers. 
This is the first book in the Babies for the Billionaire series.